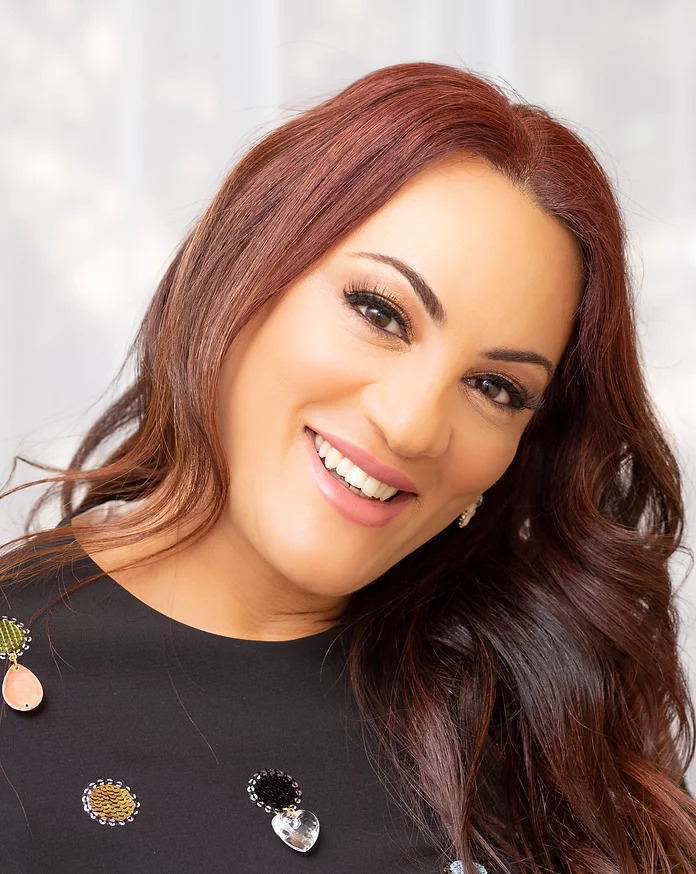 Lara is a trained skin professional who specializes in anti-aging skin care, pigmentation, acne, as well as being able to work on other common skin issues. Her services include, but are not limited to: deep pore cleansing, brow and lash tinting, microneedling, photofacial light therapy, prenatal and postnatal specialized skin care, hydrafacials, waxing, micro-dermabrasion, and chemical, botanical, and oxygen peels. She uses all natural products and offers a soothing environment with a cozy atmosphere.
Nekadam (pronounced /nek-a-dahm/) was named after Lara's grandmother. The name suggests good luck in a new beginning. Lara's goal is to give you that new beginning, too.
Lara was extensively trained at Marinello Spa Academy in West Hollywood, CA as well as earning a degree in International Business here in Denver.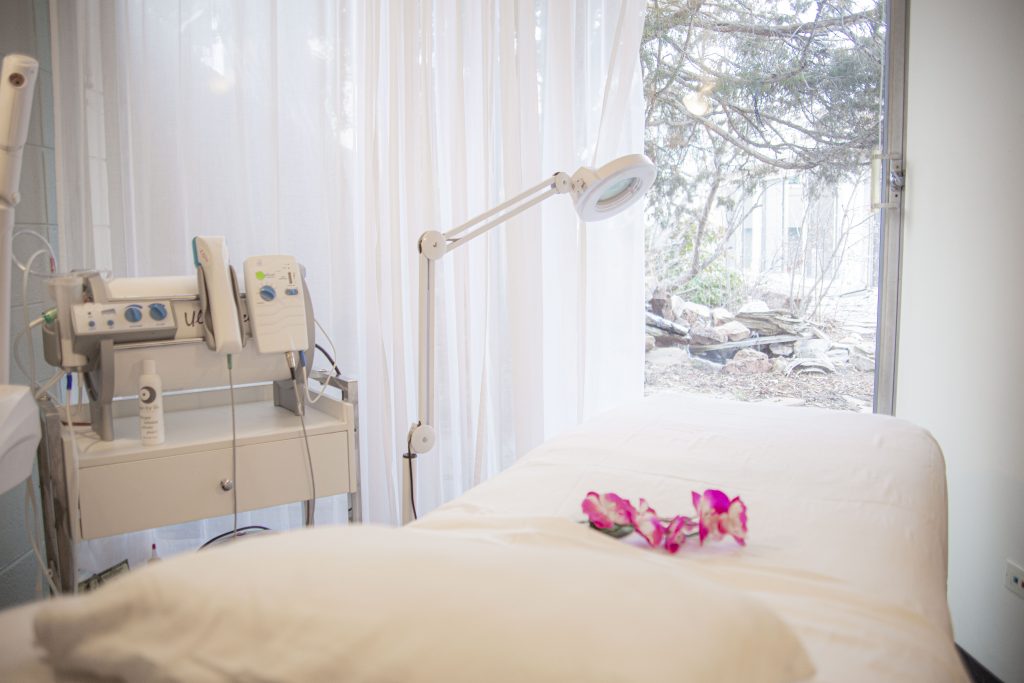 She gained expertise in facial microcurrent toning, photofacial processes, diamond micro-dermabrasion, chemical and organic peels, hydrafacials, anti-aging treatments, mesotherapy, detoxing treatments, waxing, and lash and brow tinting.
She has performed her skin care magic in L.A. and Beverly Hills as well as in Denver and overseas, and is certified in Bioelements and PCA Skin Chemical Treatments. The broad scope of her treatment and product knowledge allows her to discern which treatments are necessary and most beneficial for her clients' unique personal needs.
She has taken care to provide her clients a space that is clean, attractive, tranquil, and rejuvenating. This enhances the treatments she performs and the results her clients achieve, and they leave refreshed – psychologically as well as physically – and ready to face life with renewed energy and confidence. Read Lara's reviews to learn so many reasons why her clients love her!
Lara's award-winning skills can make you feel like a star! Check out her accolades from the 2017 National Face-Off Competition in the American Spa Magazine and in DermaScope Magazine.
Denver's Ultimate Skin Care Medical Treatments Experience
At Nekadam Skin Esthetics, we understand the importance of beautiful skin, and we are committed to helping you achieve your desired results. Whether you're looking for a quick refresher or something more comprehensive and advanced procedures, our team of certified medical estheticians is here to help.
"Rhonda Allison Clinical Enterprises just named Larisa Bercu of Nekadam Skincare (Denver) the winner of the 2017 National Face-Off Competition. The National Face-Off Competition is an annual contest held by Rhonda Allison Cosmeceuticals that measures client progress…"
"Rhonda Allison Cosmeceuticals, a leader in professional skin care and advanced aesthetics, recently named Larisa Bercu with Nekadam Skin Care the winner of their 2017 National Face-Off Competition… The 90-day challenge encouraged master aestheticians to showcase their talents and contributions to the field of aesthetics and celebrated the art of skin rejuvenation. Finalists were chosen based on…"
What Our Happy Clients Have To Say:
Lara has helped me out so much with my skin. I was struggling so much with acne and she has been there for me every step of the way! My skin has come a long way and I'm super grateful that my friend put me on to her because I don't know where id be! There has been an immense change in my skin, even my family and friends have noticed it. I struggled with a lot of redness and now my skin is glowing! Truly the best aesthetician i've came across. I appreciate you so much!
Nedam Skin Esthetics - Lara, is amazing. I don't trust my skin care to anyone else and she makes you feel like family. If you are hesitant to try something new, don't be!
I started off my waxing experience with Lara and had such an amazing experience that I found myself going back every couple of weeks for a Brazilian wax. I've gone to other places like European wax center and other certified waxing centers but I've never gone back to those locations because I didn't have the same waxing experience I have with Lara. Lara makes you feel so comfortable and genuinely makes an effort to get to know you so that the next time you visit the conversation can continue where you left off previously like it would with any friend. I've also noticed that my Brazilians last so much longer with Lara, I don't see hair growth until 2 weeks after my appointment compared to the other waxing locations where my hair grew back so much faster. Lara also makes it a point to care for your skin and has many serums she recommends for ingrowns that really help the regrowth process be as smooth and painless as possible so your next appointment is set up for success. I really recommend Lara's services!!
Nekadam skin esthetics is amazing, I have been a client for almost 5 years. The treatments are always incredibly thorough, super relaxing and meet every one of my skin care needs! Lara waxed me through my pregnancy, I was scared because everything had become extremely sensitive (especially after birth) but she listened to my needs and fears and was/is always gentle and extra careful. Lara's services are all fantastic and she always provides 5 star service.
One of the best facial experiences I have ever had! Lara's attention to detail and bedside manners is impeccable! She really understand the face and takes a natural yet effective way to treat your facial needs! From my first facial treatment 5 months ago to now I have seen dramatic improvements in my facial texture, tone and appearance. You will not regret coming to see her!
Lara's service is so amazing! Her wax is natural and doesn't irritate my sensitive skin! The hair that did grow back is so soft and not corse like it used to be! Also got my eyebrows done and they look amazing! I might just have her wax my whole body next time! Very happy! Will be back!
Incredibly great value and customized treatments from a warm and skilled professional. I started having facials from Lara, and her treatments and products have transformed my skin from dry to so healthy! She helped my complexion, too. And very reasonably priced. I can confidently recommend Lara at Nekadam.
Five stars isn't enough! This is THE BEST place in Denver! I've been coming here for about 5 years for Brazilian and brow waxing (I receive so many compliments on the shape of my brows) and I recently started getting facials here as well. I have extremely sensitive, red, and reactionary skin so I've been hesitant to get facials in the past. Lara has absolutely changed my skin! With regular facials and the right skincare routine, my skin is drastically less red and it glows - I received so many compliments! 100/10 would recommend!