Are you on a quest for radiant & glowing skin? Look no further! Nekadam Skin Esthetics brings you an exquisite collection of the Top 5 Best Facials, each meticulously designed to revitalize & rejuvenate your skin. 
With a perfect blend of cutting-edge technology, proven techniques & premium skin care products, our expert estheticians are committed to helping you achieve your dream of a luminous complexion.
Let's dive into the world of facials that transform your skin & leave you feeling truly pampered.
1. Mesotherapy Facial: Replenish From Within 
Experience our luxurious Signature Facial! Discover the power of Mesotherapy, a non-injection therapy that revitalizes your skin by stimulating targeted muscles & energizing ATP cells using our advanced machine. Feel an instant lift as collagen & elastin are produced, leaving your skin plump & firm.
But that's not all! Say goodbye to eye puffiness & dark spots while boosting cell metabolism & oxygen saturation. 
Our facial also trains the facial muscles, improves skin elasticity & gives your face a healthy glow. Watch as wrinkles fade away & toxins release, revealing a rejuvenated complexion.
This facial is the ultimate treatment for a radiant & youthful appearance, perfect for anti-aging, pigmentation concerns & all grades of acne-prone skin. Indulge in the transformative experience today!
2. Oxygen Infusion Facials: Breathe Life Into Your Skin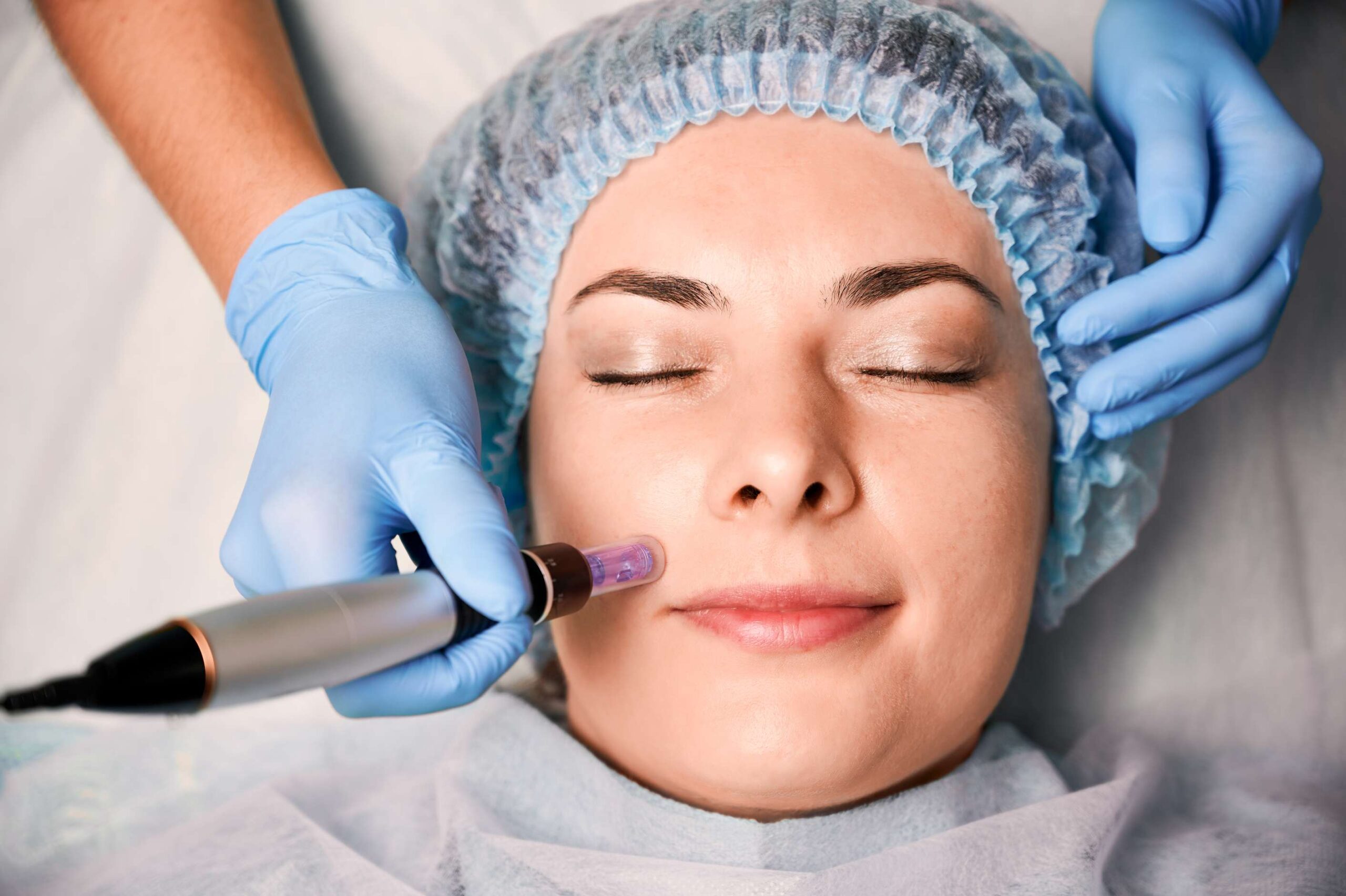 With Oxygen Infusion Facials, you can experience the magic of pure oxygen being infused into your skin, promoting better circulation & cell regeneration. Our specially designed technique combines the power of advanced skincare with a touch of magic to nourish your skin & stimulate collagen growth. 
Imagine a state-of-the-art machine delicately spraying highly concentrated oxygen molecules onto your face & neck, infused with a potent blend of vitamins, minerals, essential nutrients & botanical extracts. 
This magical facial boosts collagen production, detoxifies your skin, accelerates cell turnover, heals acne & leaves your skin positively radiant & glowing from within. 
Experience the transformative effects of this extraordinary skincare ritual & unlock your skin's true potential today!
3. Trifecta Facials: The Ultimate Rejuvenation 
Experience the transformative power of Nekadams's exquisite treatment, the one that started it all – the 12 Flowers enzyme. It's a unique blend of dermabrasion with real crystals infused with oxygen from O2 Vitalixir, working together to refine, lift & tone your skin. 
Our special Mesotherapy nourishes, moisturizes & rejuvenates, leaving you with smooth, firm, youthful-looking skin that radiates a beautiful glow.
But wait, there's more! With every session, you'll witness the magic of collagen & elastin production, giving you immediate & long-lasting results. The TRIFECTA Facial features dermabrasion with real crystals, oxygen infusion with O2 Vitalixir & incredible Mesotherapy. 
Pamper yourself & enjoy the cumulative benefits over time. Indulge in the ultimate skincare experience with Nekadams. Your skin deserves it!
4. Signature "Minus-10" Pro Youth Treatment: Turn Back the Clock 
Our Signature "Minus-10" Pro Youth Treatment is a breakthrough facial that targets deep wrinkles, fine lines & sagging skin. This remarkable healing technique replenishes your skin by stimulating Stem Cells, igniting a rejuvenation process that repairs damage & triggers collagen regeneration. 
Prepare to be amazed as your skin is toned, firm & radiantly glowing. To complete this luxurious treatment, indulge in a blissful deep-tissue facial massage using Omega 3 Oils.
Combining the best minerals, botanicals & cutting-edge science, this exclusive facial will leave your skin luminous for weeks. Let's dive into the incredible benefits this facial offers:
Infuse 7: Moisturizes skin & slows down the aging process.
Ageless: Clarifies & promotes a youthful appearance.
Eye & Lip Serum: Minimizes crow's feet & reduces puffiness around the eyes.
Tinted Day Cream: Shields your skin with a touch of color.
Peptide 38: Firms the skin & tightens the crepey neck.
Chrono Peptide A: Diminishes the visibility of wrinkles & fine lines.
Discover the ultimate indulgence for your skin & unlock a radiant, youthful glow with the Minus-10 facial.
5. Go & Glow Facial: Quick Fix for Radiance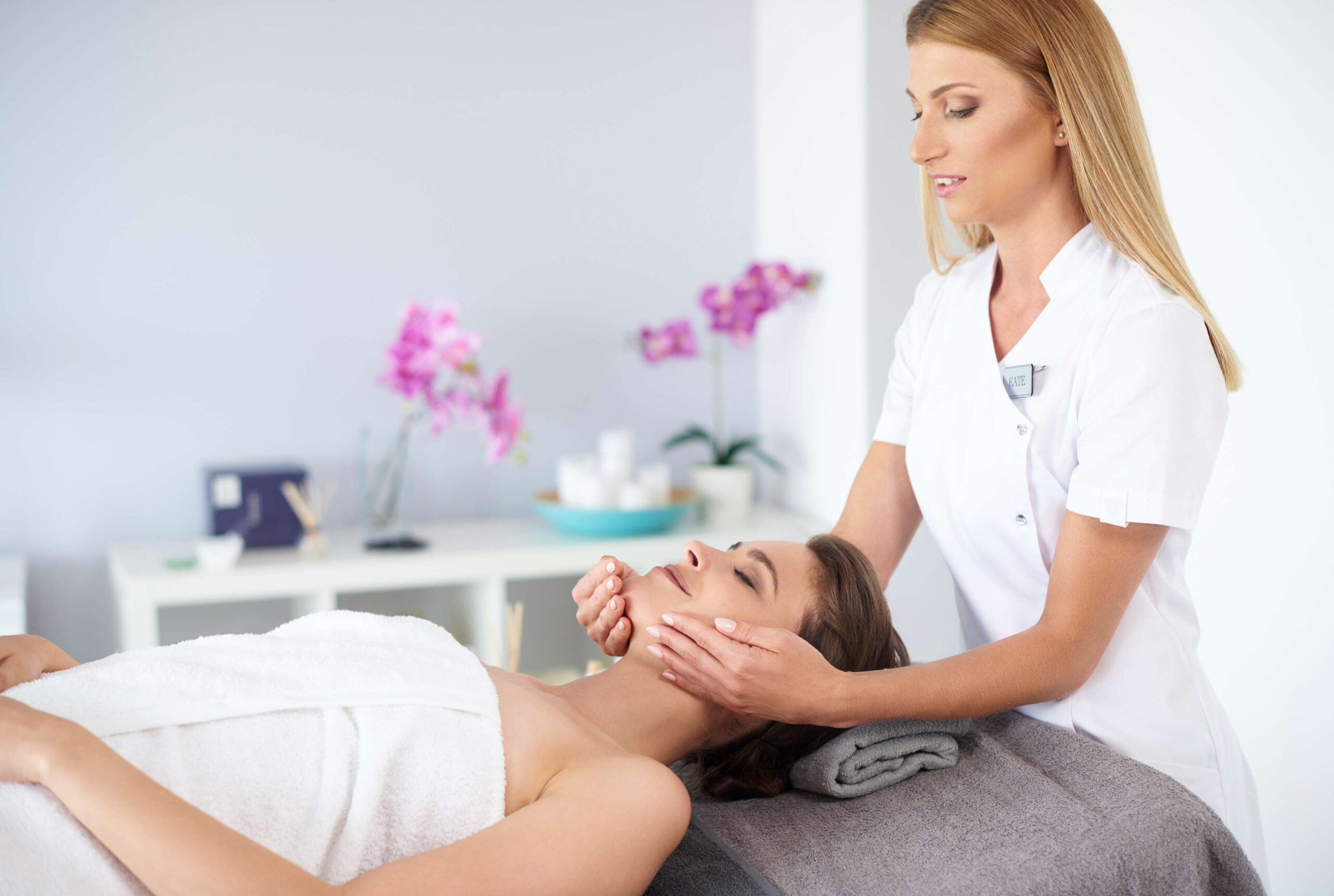 Short on time but need an instant glow? Experience the luxurious Go & Glow Facial, where we invite you to indulge in a tantalizing blend of cherry enzyme infused in a natural antioxidant chocolate mask. 
Unwind with soothing massages, enjoy the transformative benefits of Triple Crown Dermabrasion & relish in the ultimate luxury of Oxygen Infusion therapy. Your skin will be pampered with decadence, creating a luminous, deeply hydrated & truly radiant complexion. 
Treat yourself to this exquisite experience of pure bliss & radiant beauty.
Preparation & After-Care: Your Skin's Best Friend 
Before your facial appointment, ensure your skin is free from makeup & skincare products. After each facial, follow your esthetician's advice on after-care, including avoiding direct sunlight, using SPF & maintaining a proper skincare routine to prolong the benefits of your treatment.
Why Choose Nekadam Skin Esthetics? 
At Nekadam Skin Esthetics, we are passionate about skincare & committed to providing personalized experiences tailored to your unique needs. 
Our team of skilled estheticians is well-versed in the latest techniques & uses only top-quality products to ensure exceptional results. 
We prioritize your comfort, safety & satisfaction, making your visit a truly transformative & enjoyable experience.
Book Your Appointment Today: Glow Awaits! 
Unveil your skin's natural radiance with Nekadam Skin Esthetics' Top 10 Best Facials. Say goodbye to dullness, aging signs & blemishes & embrace a glowing complexion that turns heads. 
Don't wait any longer; visit us or book your appointment online with our expert estheticians today. Your journey to radiant skin starts here!